Stressed about playing time? Let's talk Ready Golf!
Playing time is a concern for beginning golfers. Either they fear they won't be able to keep up, or they worry about the group constantly coming up behind them. In this article, I give you two recipes to avoid such stress. The first recipe is for beginner golfers. You'll find simple, easy-to-follow tips to avoid slowing down the game. The second recipe, on the other hand, is for golfers who are adamant about playing all their golf shots without being rushed by their playing partners or the groups behind them. This is the Ready Golf Formula.
After all, fun should trump fear. But before I reveal my secrets to making sure you have plenty of time to play your golf shots, let's examine where this concern comes from.
Major SOURCES OF THE PROBLEM
The frequency of tee times
It must be said that golf is in a crisis. The decrease in clientele observed over the past several years has prompted some golf clubs to take sometimes drastic measures at the expense of playing time:
Increasing the number of tee times per hour;
Assignment of teaching staff (the pros) to administrative duties.
As a result, the focus is no longer on creating new golfers, but on maximizing green fee revenue. In other words, we want more golfers in a given amount of time. Yet, by increasing the frequency of tee times, we have created real traffic jams. The result: the slow game has become a blight in an increasingly fast-paced world. This is an explosive mix.
Even worse, golfers trapped in these traffic jams are increasingly untrained to deal with them. Imagine a country road with a double line crowded with students behind the wheel… Because a golf course is a road with no possibility of overtaking or even turning around: a one-way street. Slow players soon cause "steering wheel rage" syndrome in the more seasoned players.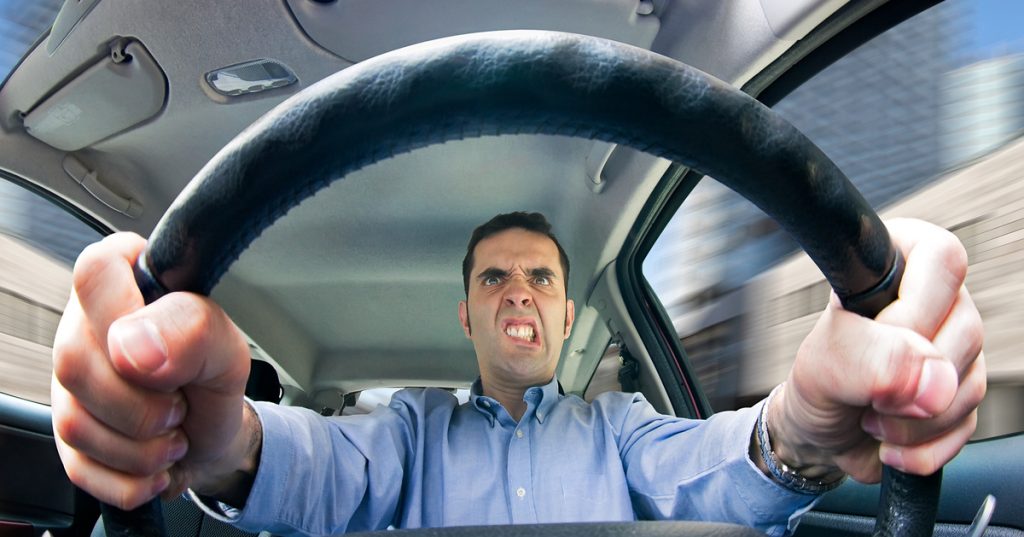 Tips for Beginning Golfers
BASIC TIPS TO PLAY FAST
1- Play slow, but…
To keep pace, there's no need to rush your swings, or you're strong to miss a lot of them. Set up, silence your mind and execute your swing with confidence.
Don't overdo the practice swings and pay attention to the next tips.
2- Learn to move quickly
"There's no point in running, you have to start on time."
Avoid starting a "chat" when it's your turn to play;
Always be prepared: ball, tee and club in hand waiting for your turn;
Don't leave your cart far behind: we can't back up in a one way street, can we?
3- Skip some shots
There's nothing to stop you from picking up your ball if you're having trouble. You can also move it if it is in a bad position or lie. Forget the "play the ball where it is" rule. After all, you don't have to follow USGA rules. Your partners will appreciate your flexibility, as pace of play is part of golf etiquette. Here are three formulas I suggest:
Is your ball still not on the green after reaching par (3-5 strokes depending on the hole)? Pick it up and put it on the green. All you have to do is roll it into the hole with your putter.
Prefer to perfect your long game (great game)? Take a little more time on the long shots and skip some short game shots around the greens.
Prefer to perfect your short game? Play the Vegas formula (best ball). After each of your long game shots, pick up your ball and go place it next to the player closest to the hole for your next shot. You can then dwell a little more on the techniques of the short game (pitch and chip).
You can change formulas from hole to hole, but please do not combine them. Otherwise, you will be unable to catch up with the group in front of you.
4- Above all, do not lose sight of the group in front of you
To hell with the group behind! It is the group in front of you that is important to keep an eye on. You can play as many shots as you want. As long as you don't lose sight of the group in front of you, the marshal in charge of enforcing the game time will be all smiles. On the other hand, if you don't see a group in front, you need to make sure you don't keep the group behind you waiting.
5- Carry your golf bag
At 81 years old and suffering from advanced cancer, my father played his last round of golf on foot while carrying his bag. The secret: an ultra-light standalone bag with no more than 5-7 clubs. I do this very often, and it doubles my enjoyment because I save many steps. With a stand bag, you can take all the shortcuts that are forbiden to hand carts and electric carts!
The "Ready Golf" Formula
Always be ready!
Ready Golf means that each golfer in a group (two to four golfers) must get to his or her ball as quickly as possible and hit it without delay, as long as he or she does not endanger himself or herself or others and does not harm any player in the group.
In Ready Golf, there is no question of whose turn it is to play. For example, on the tee shots, the first ready player hits, not necessarily the one who had the best score on the previous hole. On the fairway and greens, the first golfer to be ready hits, not necessarily the one farthest from the hole.
Ready Golf is not a race!
Don't confuse "Ready Golf" with "Speed Golf," which involves playing an 18-hole course solo as quickly as possible, i.e., running (the Speed Golf score is the sum of strokes and playing time). No, Ready Golf is not a race against the clock. It is a set of rules and behaviors to adopt so that the duration of a round of golf is shortened as much as possible without feeling rushed or out of breath. Don't panic, I'll explain it to you!
RULES AND BEHAVIORS TO ADOPT
AT HOME
Pack your golf bag: gloves, tees, balls, markers, ball marker repairer, rangefinder or GPS. Make sure your clubs are cleaned. Pack a lunch, water and warm clothes. Don't forget your golf shoes, cap (or hat/visor), umbrella, sunscreen, sunglasses and, if applicable, your cart.
ON ARRIVAL AT THE GOLF CLUB
Arrive at least 30 minutes prior to your tee time, as there is often a line at the pro store for payment of green fees.
Confirm your attendance with the tee time attendant, who will ask for your proof of payment.
WAITING ON THE PRACTICE GREEN
Make sure you hear the calls of the departure attendant so you can go to him/her as soon as t
WAITING AT THE FIRST HOLE
Carry two balls, tees, two chips to mark your ball and, if needed, another player's, a ball mark repairer, your glove, a pencil and a scorecard, all to avoid going back to your golf bag. Warm up.
Please turn off your cell phone. If you are expecting an urgent call, put your cell phone on vibrate and never delay play to answer a call. If you must, pick up your ball and resume play on the next hole.
From your group, appoint a captain to enforce the rules of Ready Golf.
ON THE TEE
Choose a tee marker (black, blue, white, red, etc.) that matches your handicap. Never play from a tee marker that is too far off for your ability – you will delay play and hate your round of golf. By the way, anyone can play red markers, not just ladies, as gender bias is disappearing even in golf.
Watch where your playing partners' ball lands by memorizing a landmark (shrub, obstacle) to help them find it more quickly.
ON THE FAIRWAY AND APPROACHING THE GREENS
Plan your next shot before you get to the ball and bring the club(s) you think you'll need for its execution, so you don't have to go back to your golf bag.
Place your golf bag or cart between the green and the next tee, never in front of the green.
ON THE GREENS
Place your approach clubs on the green with the flag, between the hole and your golf bag or cart, never in the long grass where you may forget them.
Keep discussions to a minimum. Save it for the next tee when you will wait for the group in front of you to be a reasonable distance away before you hit.
"Read" the green while the others are getting ready to play, but come to a stop as soon as they set up for their putts.
Don't mark your ball if you don't need to, and make the short putt that remains after a long putt right away. Be generous: give a "gimme" for putts shorter than three feet (90 centimeters).
Leave the greens promptly. Wait until the next tee to record scores.
If your group is behind, hurry to finish your putt, leave the green without waiting for your playing partners, go to the next tee and hit your drive.
Don't forget to fix your ball marks, like in the video below
AT ALL TIMES
Lost Ball
Don't waste more than a minute looking for a lost ball and don't go fishing for balls. Leave that to the professional ball pickers. If you lose too many balls, take golf lessons: you will save time and money, I assure you, and you will have much more fun playing. You can also buy inexpensive recycled balls, as modern balls last for many years.
In fact, if you're worried about not finding your ball, hit another one right away as a temporary ball. But most importantly, don't go back if you can't find your ball: hit a second one on the fairway near where you think you lost the first one.
Everyone to their ball as soon as possible
Everyone goes to their ball, not everyone to a group member's ball. So you can get to your ball even if it's closer to the hole than everyone else's, as long as you're diagonal to their line of sight and far enough away from them to react if their ball is headed your way. For your safety and out of respect for your playing partners, never hit at the same time as another member of the group and always watch the player who is about to hit.
With ready golf, you'll have plenty of time to execute your shots
From the start of your pre-shot routine to execution, 20 seconds is all you need, but you can easily take 40 if you follow the tips I've provided so far. That's the beauty of Ready Golf: you'll have plenty of time to relax and execute your golf shot when your turn comes.
Here's a tip: Take the time to line up and settle in. Then stop thinking, look at the target and hit with confidence. If you are thinking or harboring doubt when it comes time to hit, you will miss your shot. Trust your swing and you'll make much better shots. And accept the outcome in advance, whatever it is. If things go wrong, remember that a bad day of golf is better than a good day of work.
After playing, sit back in the cart right away without putting the club in your bag. You will put it away once you have reached the next golf shot to play.
Help each other
Help each other. Level the sand traps for those who are struggling. Take care of the flag if you are done "putting" before others. Help others find their ball, but play first. Share your knowledge of the course and measurements from your rangefinder or GPS.
FINAL TIPS FOR BEGINNERS
After all I've just told you, you'll have realized that slow players are mostly unconscious, careless, undisciplined, sometimes disrespectful of others. Anyone can play fast, no matter how well they play. It's so simple: Be ready to hit at all times.
I strongly advise beginners to take at least five one-hour lessons and go practice on a driving range for a while to gain confidence before venturing out on the golf course. Golf is a skill that can be learned at any age. Taking golf lessons can triple your enjoyment and save time and money (in lost balls and wasted rounds).
Play par 3 courses or executive courses (short par 3s and 4s) first.
Play during off-peak hours, including Sunday evenings and weekday afternoons.
Above all, avoid busy days, such as warm spring days and holidays. Prefer cloudy days or those with at least a 60% chance of showers.
CONCLUSION
So Ready Golf is not a constraint. It is a liberation for everyone. With it, you'll play better because your muscles will stay warmed up. You'll have more time to enjoy a drink after the game. The other players on the course will be happy to play quickly, the marshall will be able to chat with you instead of chasing you, and the golf course owner will be more than willing to see you again.
Have a great Ready Golf season!